Hello 2022! We hope everyone stayed healthy throughout 2021. Many of our Camp Chaos volunteers were able to spend valuable time with their families, personal pets, as well as foster some amazing dogs and puppies. We are looking forward to all of our wonderful fosters finding loving permanent homes this coming year. Puppy season is no longer a season, it is all year! Check back regularly to see the wonderful family pets we have available for adoption.
Many litters of puppies are being brought into rescue and are needing forever homes. Since adorable puppies tend to draw crowds at our events, we would ask everyone to be patient with the volunteers and staff at our adoption locations. We ask that potential adopters help by submitting their adoption applications prior to events along with any current pets vet records .
We are excited to see our past Camp Chaos pups and meet new potential adopters at our coming adoption events!
And don't forget, we are always looking to welcome new foster homes into the organization. Fill out the dog application and pick "Foster" as the name of the animal being applied for. We will reach back out to you and provide additional information.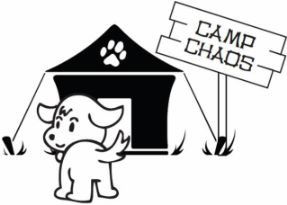 IF INTERESTED IN FOSTERING PLEASE SUBMIT AN APPLICATION ON "FOSTER". SUBMITTING THE APPLICATION WILL NOTIFY OUR RESCUE, AND WE WILL CONTACT YOU TO MOVE FORWARD. THANK YOU! WWW.CAMPCHAOSPUPPYRESCUE.ORG